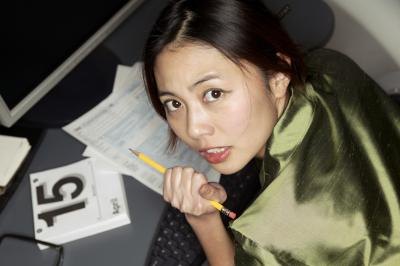 by Contributing Writer

Since the 16th Amendment was ratified shortly after the turn of the 20th century, the federal income tax has been the law of the land. The Internal Revenue Service, the federal agency charged with collecting the tax, considers all income that is not specifically exempted from taxation by law to be taxable income. Fortunately, there are significant portions of your income that are specifically exempted from taxes. The more you can write off, the lower your tax obligation will be.
Standard Deduction
You have the option of claiming the standard deduction when you file your federal income tax return. The standard deduction an amount by which you may reduce your income. The amount of the standard deduction varies based on your filing status, which is based primarily on your marital status as of the last day of the year. If you are single, or if you are married but filing separate returns, your standard deduction is $5,950 for the 2012 tax year. If you are married and file a joint return or if you are a qualifying widow or widower your standard deduction is $11,900. If you qualify for head of household status you can deduct $8,700.
Itemized Deductions
You have the option of itemizing your deductions rather than claiming the standard deduction. Itemizing is more complex and time consuming, but in some cases it can give you a lower tax obligation. Itemized deductions are divided into categories that have separate limitations. You can write off the amount of your unreimbursed medical and dental expenses that exceed 7.5 percent of your adjusted gross income for the 2012 tax year. You can write of the amount of uninsured casualty losses that exceed 10 percent of your AGI. You can write off the amount of unreimbursed business expenses you incur as an employee that exceed 2 percent of your AGI. You can write off gifts to charities, home mortgage interest payments, property taxes and state income taxes when you itemize your deductions.
Traditional IRA Contributions
The federal government gives you a tax break for saving toward your retirement. You can contribute up to $5,000 per year into a traditional individual retirement account and write that amount off when you file your federal income tax return, as of publication. The maximum contribution and write-off goes up to $6,000 if you are at least 50 years old. But you'll have to pay taxes on that money when you start taking withdrawals from your IRA. You can't take a deduction for contributing to a Roth IRA.
Other Deductions
You might be able to deduct the cost of a job-related move. You can write off interest you paid on your student loans. If you were charged an early withdrawal penalty on a certificate of deposit or similar savings product, you can deduct the amount of the penalty when you file your federal tax return.
Photo Credits
Comstock/Comstock/Getty Images