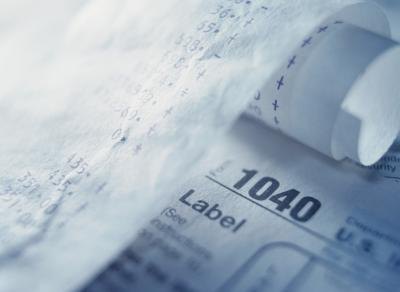 by Contributing Writer
If you are married at any time during the year, you have the option of filing your personal income taxes jointly with your spouse or separately. There are pros and cons of each filing status, but, for most taxpayers, filing jointly with a spouse provides the most tax benefit. Even if you don't have children or deductible mortgage interest, you will likely pay a lower rate if you file together.
Who Can File a Joint Return?
Any couple that has been legally married at some point during the year can file jointly. Even if your spouse dies during the year, the IRS will allow you to file jointly for the entire year. You are not required to file jointly with your spouse, and can instead choose to file separately. When choosing this option, the IRS limits some of the benefits you might otherwise receive if you were to file jointly.
Limits on Credits and Deductions
The IRS disallows several credits and deductions if you choose to file separately from your spouse. These include: the earned income credit, student loan interest deduction, tuition and education deduction, tax exclusions for Social Security benefits and U.S. bond interest, the child and dependent care credit and the lifetime learning credit. Those filing separately also lose the tax benefit of contributing to an IRA at a lower income level than those filing jointly. If you are able to claim any of these deductions or credits, you will likely pay less tax by filing jointly.
Credit and Deduction Sharing
Another benefit of filing jointly with your spouse is the ability to share credits and deductions between you, regardless of who paid the deductible expense or who earned the income. For example, if your spouse paid for significant medical and dental expenses, but had a very low income compared to you, he might not be able to use up all of the allowable deduction. If you file jointly, both of your medical and dental expenses can be calculated using both your incomes.
Liability
The main benefit to filing separately when married is that the IRS cannot go after one spouse for the tax debt of the other. When filing jointly, the IRS can keep refunds to satisfy other tax debts, regardless of which spouse generated the refund. The IRS can also impose the same penalties, fines and even jail time on both spouses filing jointly regardless of which spouse owes the taxes.
Photo Credits
Ryan McVay/Photodisc/Getty Images