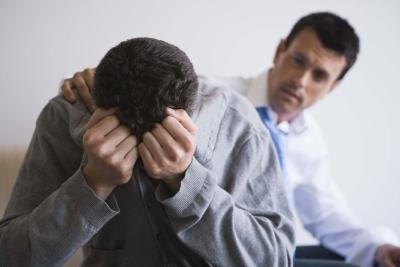 by Contributing Writer
The pastor of a Christian church is entrusted with great responsibilities, not the least of which being the authority to perform funerals and burials. Although the specific duties of the pastor may vary among different denominations, there are general guidelines and rules of etiquette that all pastors should follow.
When Learning of the Death
As soon as the pastor hears of the death he should go and be with the family. He should express sympathy, and let the family know that he is available to help wherever needed. The pastor should also attempt to have the family talk about the death which will allow the family to begin the grieving process. The pastor should stay with the family until they are able to decide on their next course of action, whether it is calling a mortuary, planning the funeral service or informing friends and relatives of the death.
When Planning the Funeral
The pastor should accompany family members as they meet with the director of the funeral home, mortuary or crematorium. The family may even ask her to serve as a spokesperson during the planning of the service. The pastor should give advice as to Bible passages to read, songs or hymns to be sung and people that may wish to speak at the funeral.
The Day of the Funeral
The pastor should arrive to the ceremony location at least 30 minutes before the starting time. This will give him the opportunity to go over last minute instructions with the funeral director. When the family arrives, the pastor should pray with them and then wait with them until they enter the service. Once the service begins, the pastor should perform his duties during the ceremony, such as praying, reading the Bible or delivering a short sermon. Once the pastor has finished his responsibilities, he should sit down and allow the funeral director to dismiss the family and the congregation.
At the Graveside
At the cemetery, the pastor should lead the procession of the casket or urn. Once the pallbearers are seated, she should say a few remarks on behalf of the family of the deceased. She should then perform the committal ceremony and close in prayer. After the graveside service, she should stand with the family and again offer her condolences and let them know she is available. After the family has had the chance to say final goodbyes, the pastor should accompany them as they leave the cemetery and head to the reception or home.
In the Days Following
The pastor should continue to reach out to the family of the deceased for several months after the funeral. He should call regularly to check on them and make himself available if they need counseling or other support.
Photo Credits
Jupiterimages/BananaStock/Getty Images