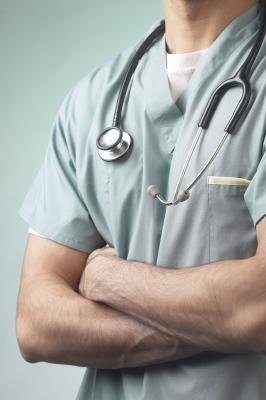 by Contributing Writer

The most recent edition of the Code of Ethics of the American Nurses Association includes interpretive statements. This allows the standards to be easily applied to specific cases that arise in healthcare environments. By adhering to these ethical standards, nurses can contribute to the prevention of illness, advocate the care of their patients, and improve healthcare and the profession of nursing.
Patients
The American Nurses Association Code of Ethics states that the care of the patient is the nurse's primary priority. Nurses should always treat patients with dignity and respect and should always advocate for the patients' rights and health. This means nurses should take precautions to safeguard patients' safety, confidentiality and privacy. Furthermore, nurses must respect patients' decisions in regards to their own health. To facilitate these decisions, nurses should seek to provide patients with accurate information about all treatment options, including the choice to accept no treatment.
Community Outreach
The Code of Ethics also indicates that nurses should be willing to serve as ambassadors of healthcare, helping to inform their communities about health issues. Whether working in an administrative or healthcare facility, all nurses should be knowledgeable about health issues and should seek out means to effectively communicate about these issues. This also means that nurses, in their efforts to spread health education, should remain respectful of the diversity and cultural differences of the people within a community. By assisting with efforts to educate the public and promote health, nurses can contribute to a healthier society.
Accountability
Several provisions in the Code of Ethics state that nurses are accountable for the care they provide to patients. Nurses should decide how to delegate care and other tasks in a way that provides the best care to the patient. Each nurse should also take the time to maintain personal integrity, demonstrating self-respect and professionalism. As the scope of healthcare changes and new advancements in care are practiced, nurses have an obligation to pursue continued professional growth and maintain the necessary knowledge and skills to provide appropriate care.
Obligation to the Nursing Profession
By working in the healthcare industry, nurses participate in the process of establishing, maintaining and improving the quality of care provided to patients. According to the Code of Ethics, nurses can maintain high standards of care by setting an ethical example for other professionals. Nurses also have an obligation to pass on ethical values and professional standards to future nurses.
Photo Credits
Hemera Technologies/AbleStock.com/Getty Images