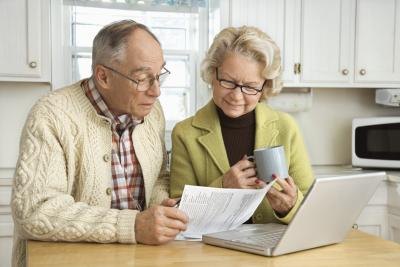 by Contributing Writer

Federal estate taxes and the related gift taxes have bounced around over the years, but one benefit of 2013's "fiscal cliff" settlement is that the amount of estate that can be exempted was stabilized, with an index for inflation to allow future increases. Also as of the 2013 tax year, the estate tax rate went up.
Gross and Taxable Estate
The estate tax is levied on the "gross estate" -- cash, real estate, securities, trusts, business interests and other holdings -- of the deceased person. Mortgages, debts, bequests to spouses and charities, estate expenses and some business operating expenses reduce that to a "taxable estate." The tax is based on the amount over a permitted exclusion.
2013 Exemption
As of 2013, estates valued at under $5.25 million are exempt from federal taxes and do not require filing of an estate tax return. That amount had been $5.12 million, but the inflation index provision of the American Taxpayer Relief Act of 2012 boosted it. For couples, the combined threshold is $10.5 million. That law also includes a "portability" provision so any unused portion of one spouse's exemption passes to a surviving spouse.
Higher Tax Rate
The tax rate on estates over the exempted limit was raised to 40 percent. It had been 35 percent, but as recently as 2001 was 55 percent. The higher rate was part of the settlement to increase taxes on higher-income earners. Previous estate tax laws had at times included a credit for deduction of state death taxes, but the 2012 act did not include that provision. Wisconsin is the only state without some death tax.
Gift Exclusion
The gift tax exclusion was raised to $14,000 a year from $13,000. That amount doubles for married couples. A taxpayer can give another person $14,000 a year tax-free. Anything over that amount would theoretically be subject to gift tax. But few people end up paying that tax because the excess gift amount can be subtracted from the giver's lifetime limit through what's called the "unified credit."
Unified Credit
Estate and gift taxes are combined for a "unified credit." That allows a taxpayer to exceed the $14,000 annual limit in any year and apply the excess against the lifetime credit. Gift taxes kick in only when that limit is reached. After the taxable estate is computed, the unified credit -- minus the value of lifetime taxable gifts -- is subtracted to determine the estate tax.
Other Exceptions
Gifts to charity, to a spouse, to a political organization, or for educational tuition or medical expenses paid directly to an institution do not count against the gift or estate tax limit.
Photo Credits
Creatas Images/Creatas/Getty Images