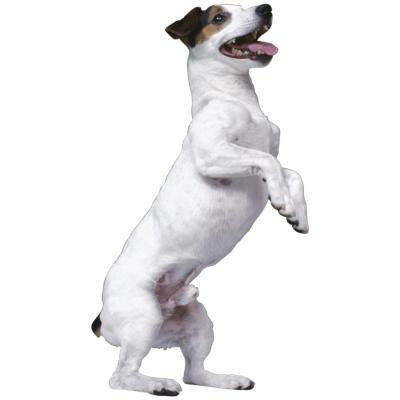 by Contributing Writer

The American Dog Owners Association was incorporated in November 1970 by a group of pet owners in Detroit who were concerned about dog fighting. The association claims it was the first organization dedicated to protecting dogs and dog owners' rights and provides guidelines for members regarding ethics and public policy.
Responsible Ownership
The American Dog Owners Association claims to support responsible ownership by suggesting compliance with proper care, humane treatment, and laws for leashing and licensing. The organization recommends dog owners ensure veterinary care for their pets. Regarding "dangerous dog" ordinances, the association claims it supports breed neutral laws that target irresponsible owners, rather than breed-specific laws that "target the breed and not the deed."
Spay and Neuter Guidelines
All owners who do not intend to breed their dogs are encouraged by the American Dog Owners Association to have their pets spayed or neutered. The organization claims it supports "voluntary, low-cost or free non-governmental controlled programs. In addition, it opposes mandated spay and neuter programs that it claims are "ineffective, difficult and expensive to enforce, and disproportionately affect" responsible and non-responsible pet owners.
Breeding and Dealing
Breeder licensing is described as "ineffective" by the American Dog Owners Association, which alleges the practice does not control careless breeding. According to the organization, breeder licensing "reduces the best sources of pure-bred dogs and shifts the balance to mass-produced sources." In regards to dealer licensing, the association believes responsible breading "is not a commercial enterprise and should not be treated as such."
Dog Fighting
Since its inception in 1970, the American Dog Owners Association has held to its opposition of dog fighting. The group claims it supports legislation that makes willing participation in organized dog fights a felony offense.
How to Contribute
In addition to proclaiming its stance on issues and specific legislation regarding dogs and pet ownership, the American Dog Association provides a list of eight actions members can take to "protect against poor or restrictive dog legislation." The suggested actions include checking local newspapers for legal notices announcing proposals related to pets, presenting counter arguments at public hearings, and joining a local branch of the American Dog Owners Association to stay abreast of public policy.
Photo Credits
Ablestock.com/AbleStock.com/Getty Images