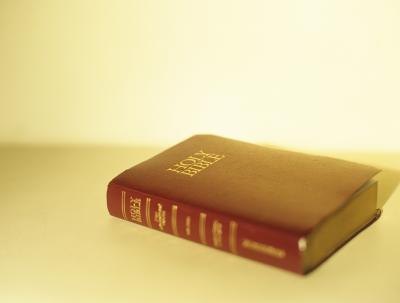 by Contributing Writer
The right words to use when speaking at funeral can be hard to put together and even more difficult to deliver. The pastor, minister or family member will often use scriptures in the sermon or eulogy. The passages usually center on the subject of death or the afterlife.
John 14:1-6
In this passage Jesus is speaking to his troubled disciples about going to prepare a place for them in heaven. He promises to come back for them and bring them to the place he had prepared. "And if I go and prepare a place for you, I will come back and take you to be with me that you also may be where I am." (John 14:3) For Christian believers this scripture and the belief that the departed is in heaven can be very reassuring when faced with the loss of a loved one.
1 Corinthians 13
This popular passage is commonly referred to as the love chapter. The author lists the characteristics of love. 1 Corinthians 13:8 says, "Love never fails." This would be an appropriate passage to read to not only point out the fact that those grieving will never stop loving the deceased, but also to highlight the character of the one who has died. Another example of a Scripture to read to discuss the character of the departed is Proverbs 31. This passage describes a wife of noble character and would be appropriate at the funeral for a married woman.
Philippians 1:20-23
The book of Philippians is a letter written by the apostle Paul to the Christian church in Philippi. Paul explains that he is in prison and is facing uncertainty and possible death. He encourages the church that it would be better for him to be with Christ. "For to me, to live is Christ and to die is gain." (Phil. 1:21) To be with Christ refers to the belief that in the afterlife Christians will be with Christ in heaven. Christians often look to this passage for reaffirmation of their belief that their loved one is in a better place.
1 Thessalonians 4:13-17
This passage explicitly instructs the Christian church to "encourage one another with these words." This instruction is preceded by the writer stating the Christian belief that Christ will come down and raise all believers from the dead. Believers are instructed that they should not grieve as those who have no hope. Christians find great hope in the belief that Christ will bring them to an eternal home in heaven where they will all be gathered together.
Photo Credits
Stockbyte/Stockbyte/Getty Images