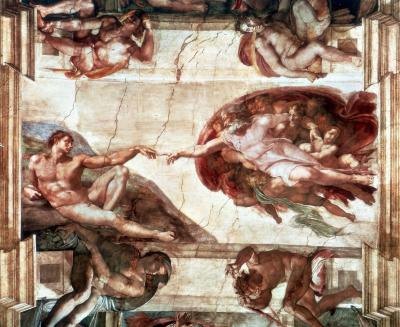 by Contributing Writer

Baptist beliefs about God the Father have developed out of traditional Christian theology. The Baptist doctrine of the Trinity agrees completely with the doctrine as expressed in the Catholic Ecumenical Councils of the fourth and fifth centuries. Baptists have some distinct views about God the Father, too. For Baptists, God isn't "father" to all of humanity simply because of creation. They believe a person becomes a child of God through conversion. Baptists also have certain emphases regarding God's sovereignty and God's role as creator.
The Trinity
Baptists stand with the long tradition of Christianity in their belief in the Trinity. The Christian doctrine of the Trinity states that God is one God. As such, Baptists are monotheists. The doctrine of the Trinity also states that God exists in three distinct "persons" -- God the Father, God the Son (Jesus Christ) and God the Holy Spirit. All three persons of the Trinity are equal and together they make up the whole of the Trinity. Baptists and other Christians often refer to the Trinity as a "mystery" beyond human comprehension.
The Creator
God the Father created the world, according to Baptists. They believe God created all that exists out of nothing. Most Baptists take this to mean that God the Father created the world in a literal 7-day period, as described in the first chapters of the book of Genesis. These Baptists are called creationists. Other Baptists take the creation story to indicate simply that God made all that is, through whatever means He chose. These Baptists are often quite comfortable with the ideas of science and evolution.
Sovereign and Righteous
God the Father is sovereign and righteous, according to Baptists. They believe God does not tolerate sin and that He punishes the sinner. Baptists also believe that God the Father is in control of everything that happens in the world and is actively engaged in human history. They also believe God will one day bring all of history to an end, reward believers with an eternal home in heaven and punish sinners by sending them to hell.
The Heavenly Father
Baptists teach that God the Father also loves all humanity. They believe He sent his son Jesus to earth to live a holy life and suffer death on the cross in order that human beings might be saved. Baptists believe God wants to save anyone who is willing to be saved from an eternity in hell. They believe God wants to have a relationship with each believer and make them His children. Baptists teach that a person must repent of his sins and accept Christ as his savior in order to be saved. At that point, the person becomes a child of God.
Photo Credits
Photos.com/Photos.com/Getty Images